In the world of gaming, mobile phones have emerged as one of the most popular platforms. They offer the perfect blend of portability and accessibility, making it easier than ever to dive into captivating virtual worlds. With an overwhelming number of mobile games available, it can be challenging to choose the best ones. That's why we've compiled a list of the top mobile games to play in 2023.
A Look at the Best Mobile Games for 2023
The year 2023 promises to be a significant one for mobile gaming, with a slew of highly-anticipated titles slated for release. From action-packed shooters to immersive RPGs, there's something for every gaming enthusiast to look forward to. Here are some of the standout titles scheduled for release in 2023:
Call of Duty: Warzone Mobile: Experience the thrill of battle royale on your mobile device with the iconic Call of Duty franchise.
Rainbow Six Mobile: Join the elite team of Rainbow Six operators in this tactical shooter.
Warcraft Arclight Rumble: Immerse yourself in the magical world of Warcraft in this upcoming mobile game.
Dungeon Hunter 6: Embark on epic adventures and battle formidable foes in this action-packed RPG.
Indus Battle Royale: Test your survival skills in the fast-paced world of battle royale.
Code Geass: Lost Stories: Dive into the intriguing narrative of Code Geass in this mobile game.
Disney Speedstorm: Join your favorite Disney characters in thrilling racing adventures.
Final Fantasy VII Ever Crisis: Relive the classic RPG with enhanced visuals and gameplay.
Valorant Mobile: Enter the world of tactical shooters with Valorant's mobile version.
Assassin's Creed Codename Jade: Uncover the secrets of the Assassins in this exciting mobile adventure.
Mortal Kombat: Onslaught: Engage in brutal combat and prove your fighting skills in Mortal Kombat's mobile iteration.
The Best Mobile Games of 2023
Now, let's explore some of the best mobile games you can enjoy in 2023:
1. Pokemon Go
Released in 2016, Pokemon Go took the world by storm with its augmented reality gameplay. The game's continuous updates, featuring new Raid Bosses and Spotlight Hour events, ensure that it remains engaging. Moreover, Pokemon Go encourages physical activity, making it a fantastic choice for those looking to stay active while gaming.
2. Call of Duty: Mobile
Since its mobile debut in 2019, Call of Duty: Mobile has become a massive success. It offers a Battle Royale mode in addition to traditional game modes, providing a versatile gaming experience. With tight controls, classic maps, and a free-to-play model, it's a must-try for FPS fans.
3. FIFA Mobile
For football enthusiasts, FIFA Mobile has been a go-to choice for over six years. The game features real players, regular challenges, and updates that reflect real-world events. If you're a football fan seeking an immersive mobile gaming experience, FIFA Mobile is the perfect match.
4. Clash Royale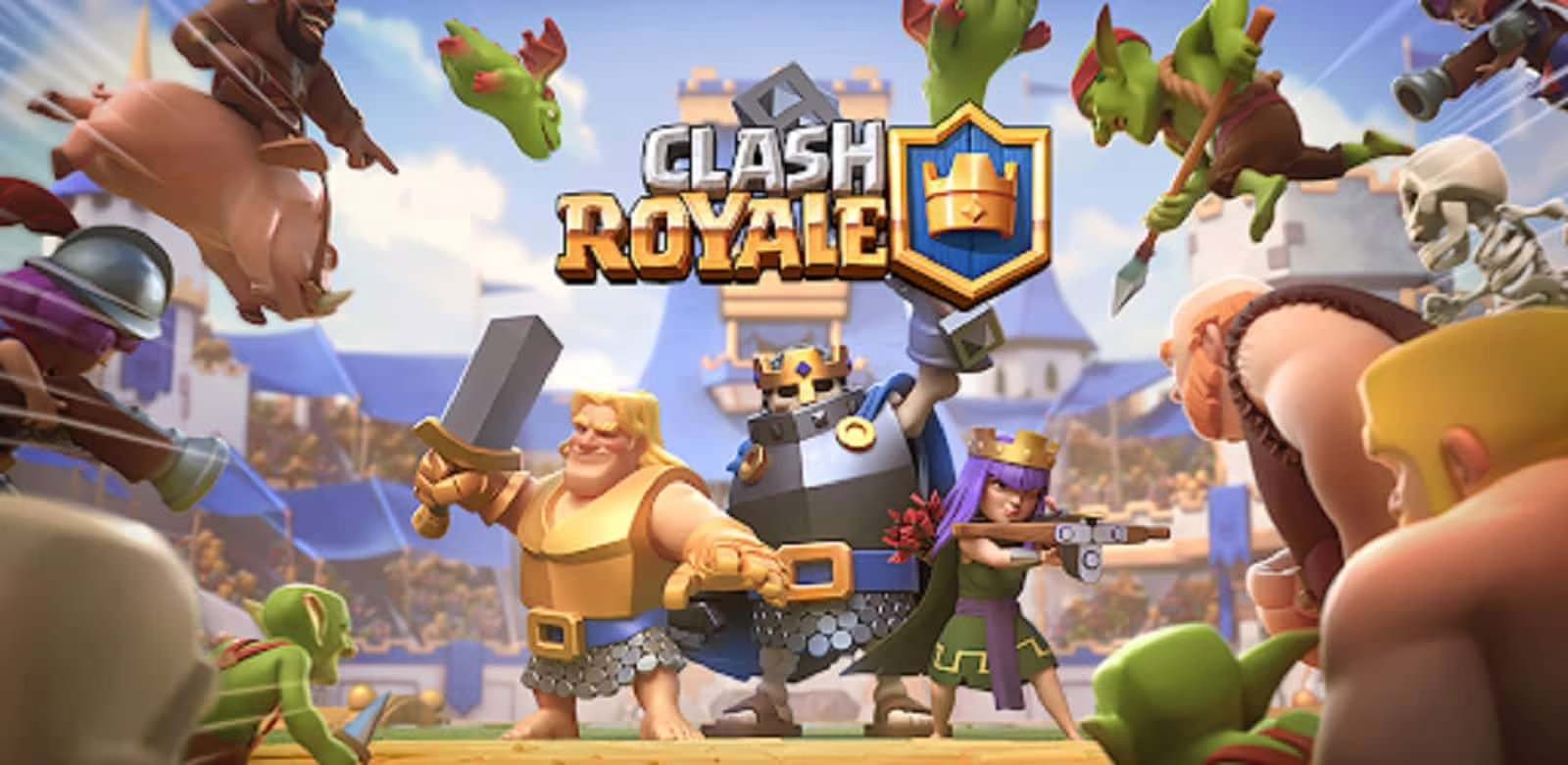 Supercell's Clash Royale combines real-time strategy with elements of the MOBA genre. Your goal is to siege your opponent's base while defending your own. With unique cards and varied gameplay experiences, it offers an exciting challenge.
5. League of Legends: Wild Rift
Wild Rift brings the iconic characters and mechanics of League of Legends to mobile devices. Matches are shorter than their PC counterpart, making it ideal for quick gaming sessions. Dive into 5v5 tower defense battles during your commute or downtime.
6. Pokemon Unite
This fusion of Pokemon and the MOBA genre has been a sensation since its 2021 release. While it deviates from traditional Pokemon rules, it delivers thrilling battles on the battlefield. Frequent updates and action-packed rounds make it a top choice for gamers.
7. Genshin Impact
Genshin Impact, although not exclusive to mobile, has garnered a substantial player base on handheld devices. Its captivating visuals, rich storytelling, and vast open world offer a remarkable gaming experience. With regular updates and crossplay support, it's an excellent time to start playing.
Mobile gaming in 2023 promises an array of exciting titles that cater to diverse preferences. Whether you're a fan of intense shooters, strategy games, or immersive RPGs, there's a mobile game tailored for you. Stay tuned for upcoming releases and updates as the mobile gaming landscape continues to evolve, providing endless entertainment at your fingertips.